Four million prescriptions have been lost or damaged by Canadians.
This comes at a cost.

874,000 prescriptions were ripped or torn

88,000 prescriptions were eaten by dogs

140,000 prescriptions were claimed by puddles

415,000 took a spin in a washing machine
The Cost of Lost Prescriptions
700,000 Canadians decided to go without a prescription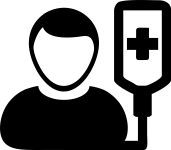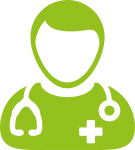 Nearly 1.7 million Canadians returned to their doctor for a new prescription
Medication non-adherence can lead to adverse events. It also increases costs to the health care system. According to a World Health Organization report, medication non-adherence accounts for five per cent of Canadian hospital admissions and five per cent of physician visits, resulting in an additional $4 billion in health care costs annually.
Returning to the doctor's office for a refill is also costly — to the tune of $35 million in lost productivity, travel and other costs.
Benefits of e-Prescribing
Fewer medication-related errors
Less risk of losing prescriptions
Lower risk of privacy breaches due to fax transmissions issues
Improved understanding of prescribing in Canada through health care analytics to deliver better health outcomes for all Canadians
Patients pharmacy of choice assured
Less prescription fraud and less potential for abuse of prescriptions
The PrescribeIT® Advantage
PrescribeIT® is the only national, not-for-profit e-prescribing service that enhances medication safety and protects patient privacy.
Seamlessly integrates with existing electronic medical records (EMR) and pharmacy management systems (PMS)
Integrates with jurisdictional assets such as drug information systems (DIS), drug formularies and registries
Was developed with input from community prescribers, pharmacies, provincial and territorial governments and regulators
Is committed to protecting an influence free dispensing and prescribing environment
Safeguards prescription data from commercial use
Was developed using non-repayable funding grants from Health Canada to offset the setup costs of the service