Health care has moved beyond the four walls of the clinic. Digital health enables Canadians to connect with their health care providers and health information through virtual tools and services — whether you're accessing lab results online, exploring mental health exercises on an app, or having a video visit with your doctor, digital health can help you better manage your care.
As more Canadians use virtual care, they're enjoying the benefits of virtual prescriptions as well. By freeing Canadians from faxed and paper prescriptions, e-prescribing is playing an increasingly important role in the modern health system.
What is e-Prescribing?
PrescribeIT® is Canada's national not-for-profit e-prescribing service. It enables prescribers and pharmacists to transmit prescriptions directly from your doctor's electronic medical record to the pharmacy management system (PMS) of your preferred pharmacy. No paper, faxes or phone calls necessary! And unlike an auto-fax, which sends an image of the prescription to the pharmacy, PrescribeIT® transmits prescription data directly into the PMS, so you can be assured that the correct information is shared.
Research shows that: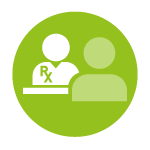 82%
of Canadians would like to have a prescription sent electronically to their pharmacy by their physician without receiving a paper prescription.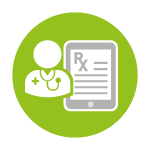 75%
would like to send a request electronically for a prescription renewal.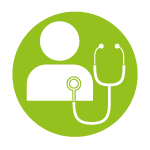 65%
of Canadians would choose a virtual visit over an in-person visit for a prescription renewal.
Learn more about e-prescribing and the evolution of prescribing practices.
Benefits for Citizens
e-Prescribing can help health care providers work more efficiently and effectively — and that's a good thing for Canadians.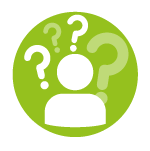 Fewer lost/damaged prescriptions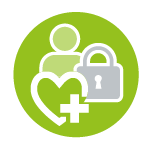 Improved medication safety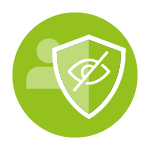 Decreased risk of privacy breaches due to fax transmission issues or unsecured email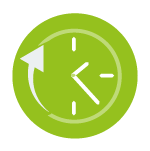 Increased convenience and saved time and travel
PrescribeIT® and Virtual Care
More Canadians are connecting with their health care providers online. e-Prescribing supports virtual visits by making prescription transmission seamless. No need for a paper prescription!
These time savings have a big impact. In a recent study, nearly one in three virtual visits resulted in a prescription renewal. In 2020, more than 750 million prescriptions were dispensed in community pharmacies across Canada, with Canadians filling an average of 2.5 prescriptions in person at the pharmacy over the past 12 months.
Opioids and controlled medications
It's important that your medication is there for you when you need it.
12 per cent of Canadians received an opioid prescription in the past twelve months.
More than 80 per cent of Canadians would prefer having an opioid prescription sent electronically by their prescriber directly to the pharmacy.
PrescribeIT® reduces ambiguity around prescriptions for opioids and other controlled medication and reduces the risk of lost or diverted prescriptions. Because the prescription integrates directly into the PMS from a physician, the process of filling it runs more smoothly. e-Renewal requests also enable prescribers to prescribe smaller quantities of medication more frequently, knowing that pharmacists will easily be able to request more if needed.
Learn More
You can find clinics and pharmacies enabled with PrescribeIT® by visiting the interactive locator map. Lean more about virtual care and getting ready for virtual appointments by exploring the tools and resources in our Digital Health Learning Program.