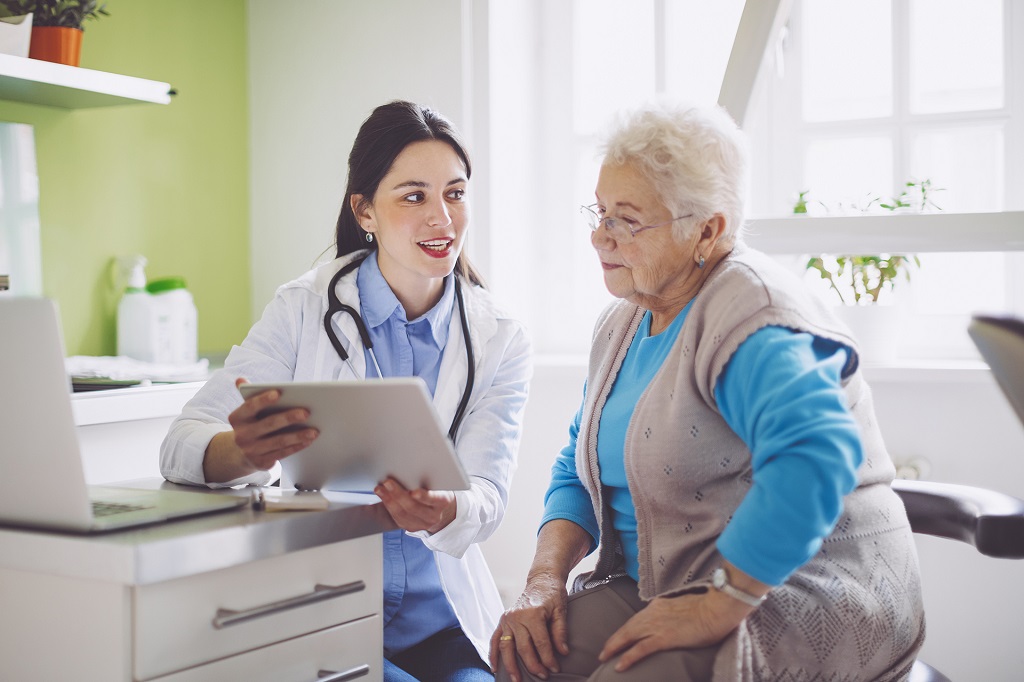 2019 was another year of growth and opportunity for PrescribeIT®, Canada's national, not-for-profit e-prescribing service. From holding consultations on opioid prescribing to welcoming our new Executive Vice President to launching in new jurisdictions to working with new vendors, PrescribeIT® has shown how fostering relationships in the health care community helps deliver value beyond the technology.
---
A surge of momentum carried us into 2019 as new vendors joined the PrescribeIT® family. We celebrated new retailers including Sobeys Inc., Lawtons Drugs, Safeway Inc. and Medical Pharmacies. This year, we were pleased to welcome Intrahealth and Microquest, two new electronic medical record (EMR) vendors, along with Nexxsys as a newly conformed pharmacy management system (PMS). Intrahealth opens the opportunity for additional prescribers in New Brunswick to provide e-prescribing services following our 2018 launch in Saint John, while Microquest extends services to prescribers in Alberta. Strong working relationships between vendors, pharmacists and clinicians are critical to modernizing prescribing in Canada, and we look forward to seeing these partnerships deepen throughout 2020.
"This innovation has been long awaited in our healthcare system and is mutually beneficial to anyone involved in the system as a health care provider or as a patient. Pharmasave is excited to utilize the technology of e-prescribing to enhance patient care."
— Allison Nourse, National Director of Pharmacy Innovation, Pharmasave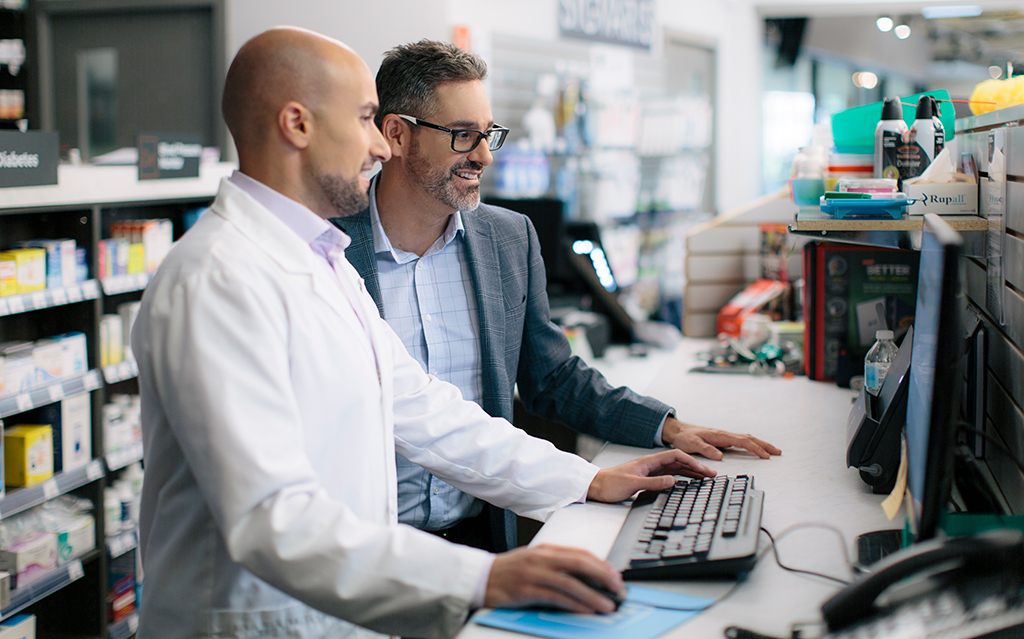 Community and relationship-building were key themes throughout 2019. Outreach and engagement activities continued in various jurisdictions. In addition to productive meetings with retailers, jurisdictional leaders and policymakers, we presented at a range of conferences and hosted several webinars. These presentations showed that there is a continued interest among Canadians to understand and learn more about the benefits of PrescribeIT®.
Alongside these efforts, nearly 400 stakeholders were engaged over the summer in a series of consultations on opioid prescribing. The Opioid Working Group guiding this consultation, included patients, physicians, pharmacists, nurses, regulators and policy leaders. Using their wide range of expertise and experiences, they reviewed clinical guidelines and recommendations to support opioid prescribing best practices, developing a list of high priority opioid information and guidelines. Involving a wide array of partners lets us work towards a solution that is multifaceted. Together, we can make more impact than any one person or organization could create alone.
"You know being on the forefront of technology will make your practice a lot easier, more efficient…and you'll be able to provide more efficacy and safety to your patients, which is ultimately what we're here to do."
— Peter Namis, Pharmacy Manager and Owner, Chancellors Way Pharmacy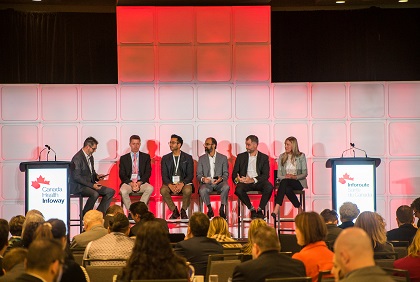 In November, health care leaders and advocates gathered in Ottawa to discuss digital health at the annual Infoway Partnership Conference. As Digital Health Week spread across social media, conference delegates connected and shared their experiences. PrescribeIT® featured in several leadership and concurrent sessions over the two days. In the leadership session "PrescribeIT®: Working Together to Deliver Value to the Canadian Health Care Community," five industry leaders from very different parts of the health system sat down together to discuss creating an e-prescribing solution that offers the most benefit for all. This conversation amongst diverse stakeholders — some with competing interests — demonstrates the importance of collaboration in building and maintaining a service that helps everyone.
"When we're doing things like making recommendations, or providing opinions or anything along those clinical lines, PrescribeIT® would improve that communication speed and clarity by an order of magnitude. Where before I could count on a response maybe the next day from the physician…I'm getting responses back in fifteen minutes."
— Douglas Brown, Pharmacist/Owner, Pharmacy Associates of Port Perry
Shortly thereafter, we began a new chapter for PrescribeIT® with the retirement of Executive Vice President Bobbi Reinholdt. Bobbi contributed greatly to our efforts to deploy our e-prescribing service across the country. She will be deeply missed, though we are pleased she has completed her time with PrescribeIT® on a high note.
Succeeding her, we welcomed Jamie Bruce, EVP Infoway. Jamie joins the PrescribeIT® team from Brainsparq, an investment and advisory firm, and brings extensive experience with health care and technology enterprises. He was previously Senior Vice President at Shoppers Drug Mart.
"With his extensive knowledge of both health care and technology, along with the Canadian drug retail market, Jamie is an excellent addition to Infoway's team as we move forward with the scaling and expansion of PrescribeIT®."
— Michael Green, President and CEO, Canada Health Infoway
As the year drew to a close, we reached two additional major milestones. We officially launched PrescribeIT® in Newfoundland and Labrador, transmitting electronic prescriptions in Bonavista. Finally, we announced the addition of new features to enhance the service's functionality, including support for expanded prescriber roles, such as nurse practitioners, dentists and optometrists.
With these updates, the service will meet its users' needs even more effectively. Ultimately, that benefits patients — the goal we share with all our partners.
As the decade turns, we anticipate our own "Roaring Twenties." Currently, PrescribeIT® is live in more than 280 communities, with close to 2,400 pharmacy sites and 2,100 prescribers enrolled. Looking ahead, we continue our plans to reach the remaining jurisdictions as well as other pan-Canadian populations, such as Indigenous Peoples.
Building on our momentum and relationships, we anticipate another productive year. Working together, we can create better health outcomes for all Canadians.