Where 2020 was a year of unprecedented change, 2021 was a year to build, reflect and prepare for the realities of a post-pandemic health system.
The increasing adoption of virtual care meant that terms like "digital health and "e-prescribing" entered everyday Canadians' vocabulary, underlining the importance of outreach and education for the general population. For the PrescribeIT® team, 2021 was a year of rewarding partnerships, ongoing engagements and improvements, and the expansion of our service to more Canadians than ever.
---
2021 by the Numbers:
At the end of 2021, we were pleased to report…
8,400+ prescribers enrolled (+54% year over year)

5,900 pharmacies enrolled (+26% year over year)
560+ communities, serving an estimated 6.5M Canadians
Working with Partners:
Jurisdictions:
PrescribeIT® worked closely with the provinces and territories to expand the service. We are very pleased that PrescribeIT® has memorandums of understanding in place with all 13 provinces and territories. This is a major milestone towards our goal implementing a national e-prescribing service that will benefit Canadians from coast, to coast, to coast. At time of writing, PrescribeIT® is live in six provinces:
Alberta
Saskatchewan
Manitoba
Ontario
New Brunswick
Newfoundland and Labrador
Vendors:
Alongside the jurisdictions, we also continued our close collaboration with vendor partners. PrescribeIT® has agreements with 17 EMR vendors, representing approximately 95 per cent of the primary care market in Canada; our agreements with eight PMS vendors represent approximately 85 per cent of the retail pharmacy market. A major new milestone was achieved this year with the launch and deployment of Loblaw Companies Limited (Loblaw) pharmacies. More than 850 Shoppers Drug Mart and Loblaw pharmacy locations in Ontario and New Brunswick are now enabled with PrescribeIT®.
In 2021, we also welcomed the following partners:
OnPharm-United
Propel Rx PMS
Collaborative Health EMR
These partnerships will enable more Canadians than ever to take advantage of e-prescribing's benefits and it will also support prescribers who are offering virtual care to their patients.
Research and Outreach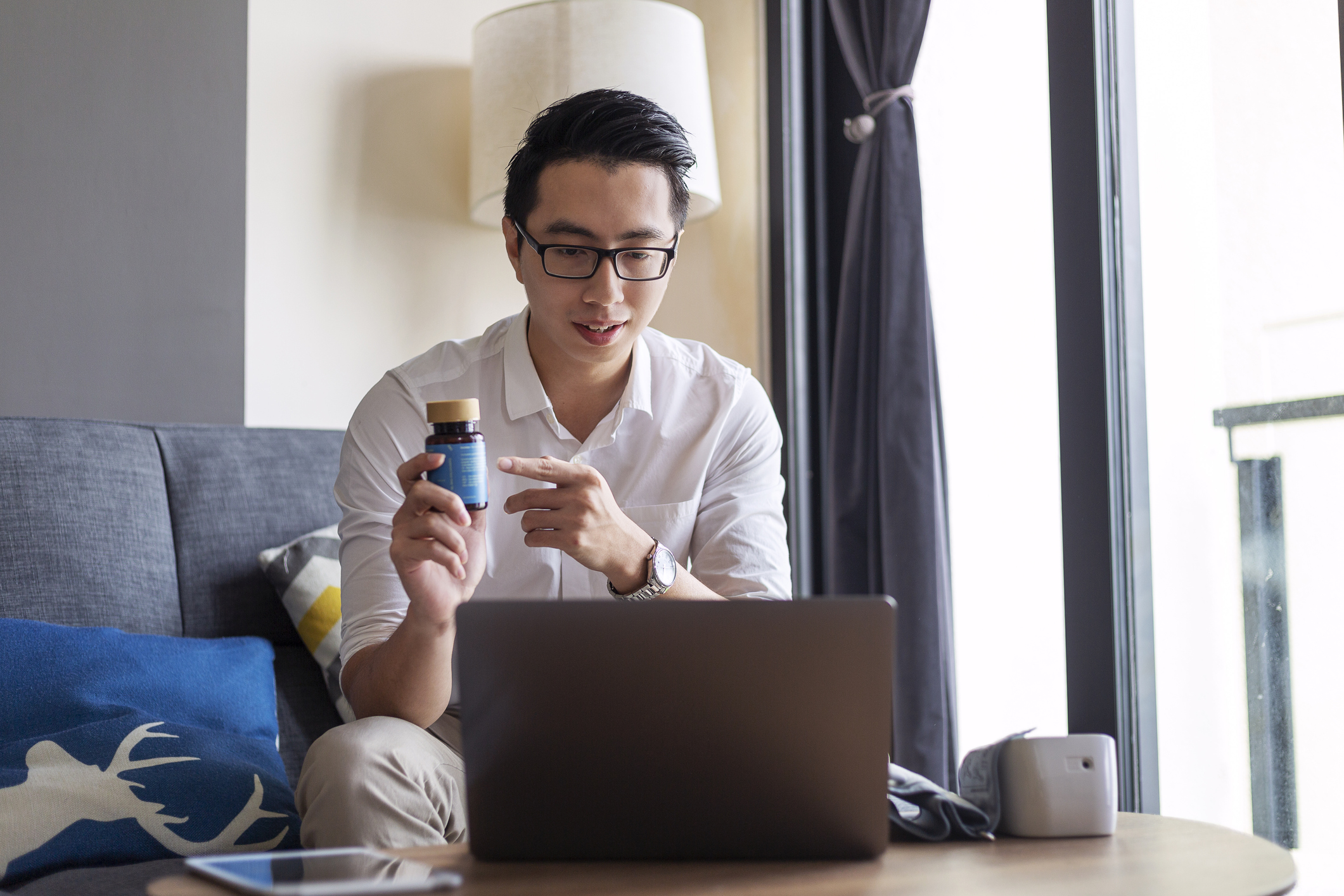 In addition to building upon our relationships with the jurisdictions and vendor communities, PrescribeIT® undertook several key research and engagement initiatives in 2021. To better understand the needs and desires of the patients we serve, we commissioned Environics Research to conduct a study into patient prescription experiences. This study used an online bulletin board to engage 34 Canadians over a two-day period. The study found that the majority of participants prefer e-prescriptions, because they make the prescription experience faster and easier.
"All I have to do is call my pharmacist to see when the prescription is ready for pick up. Then I go to pick it up at my convenience. Great effective use of my time."
– e‑Prescription patient, Bonavista, NL
"It felt like a gift."– e‑Prescription patient, Guelph, ON
The findings from this research will help inform our understanding of e-prescribing's value and benefits for the general population — including for specific needs like e-prescribing opioids and controlled medications — and help refine our future marketing and outreach activities.
We've already completed one of these activities! The "For Citizens" page is an exciting new addition to the PrescribeIT® website. Exploring the benefits of e-prescribing for the general population, it describes how e-prescribing can help support virtual care experiences and shares Infoway research into Canadians' attitudes towards e-prescribing. For patients and clinicians searching for PrescribeIT® enabled clinics and pharmacies near them, our interactive locator map has proven another helpful resource.
Ongoing Learning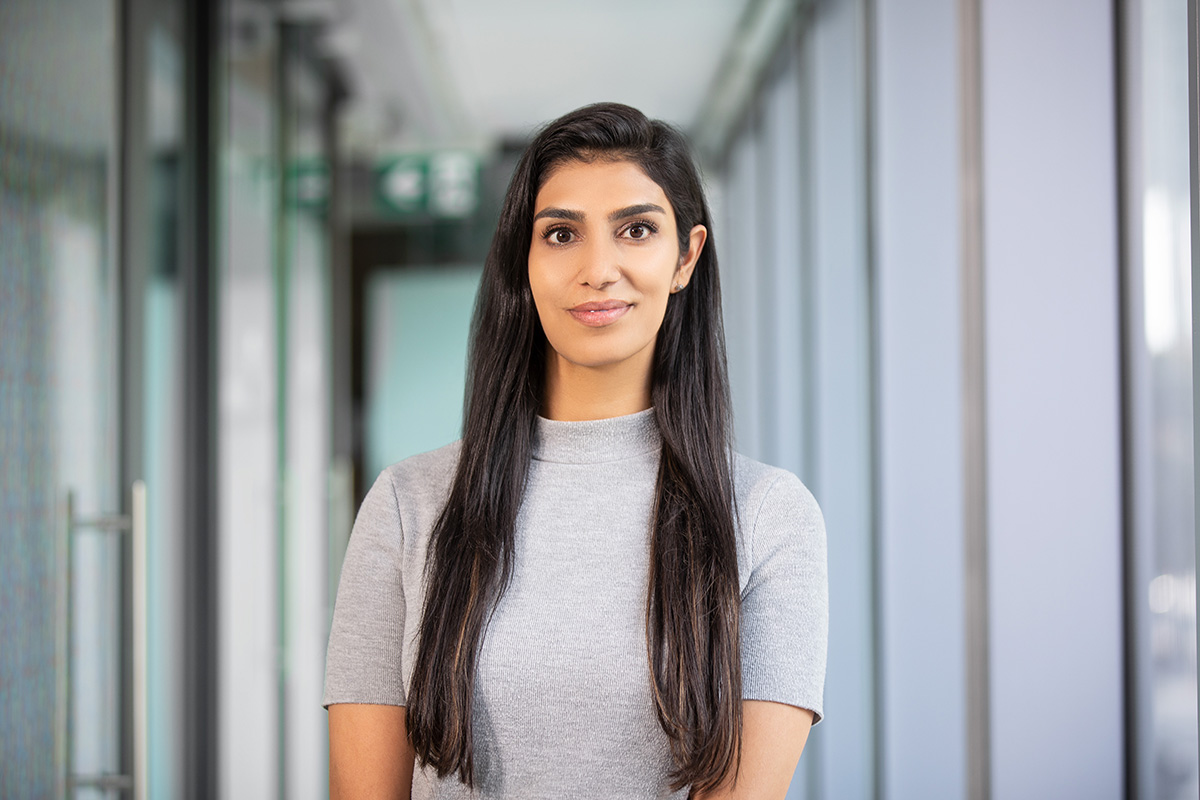 A new face joined the PrescribeIT® team as we welcomed Dr. Soreya Dhanji to our Ask a Peer program. A primary care physician based in Toronto, Dr. Dhanji joins Nurse Practitioner Christine Fitchett and pharmacist Andy Donald in answering health professionals' questions about e-prescribing. Dr. Dhanji also details her experience using PrescribeIT® in a video now available on our YouTube channel.
"What drew my interest about PrescribeIT® almost immediately is that it was a secure and electronic way to send prescriptions." - Dr. Soreya Dhanji, primary care physician
Another key education project was revamping the PrescribeIT® Learning Centre. With an updated interface, it's easier than ever for health professionals to get started on their e-prescribing journey. As of December 31, 2021, 333 users had registered. With free online courses dedicated to pharmacists, prescribers and virtual care, clinicians can learn how PrescribeIT® enhances communication, improves medication management and integrates into clinical workflows — all while earning CME credits.
Continuous Improvement
While we were pleased to offer educational opportunities for clinicians, we also embarked on our own learnings this year. Fulfilling our commitment to continuous improvement and guided by feedback from our five working groups and the Strategy and Industry Alliances Committee (of the Infoway Board), we collected and analyzed customer feedback to better understand our stakeholders' needs. This user feedback informed the release of PrescribeIT® V5. This latest version of PrescribeIT® incorporates improvements to functionality to help drive adoption and efficiency, while maintaining patient safety. We're currently working with our vendor partners to implement these new features.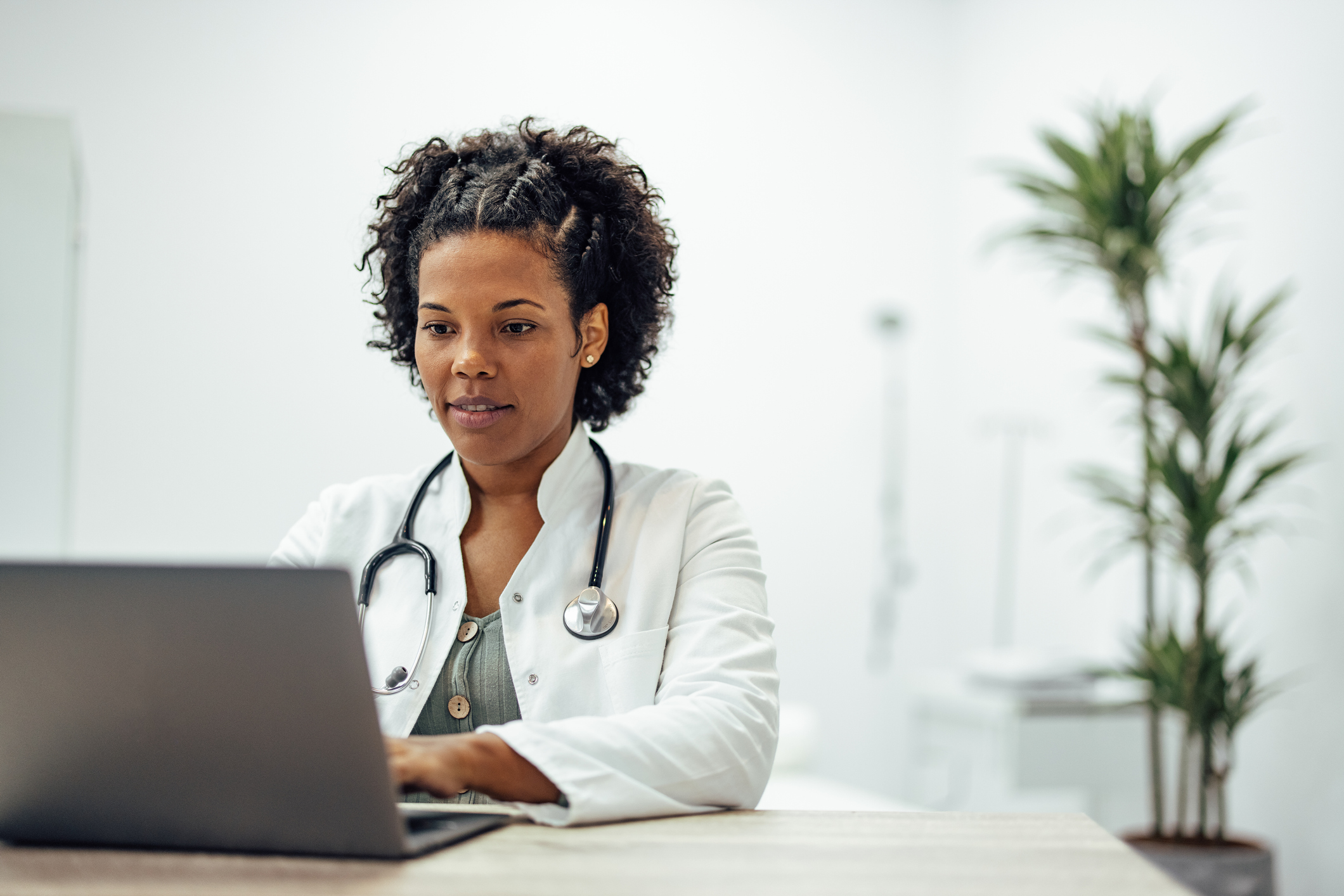 In an effort to improve the development experience for vendors, we recently developed a PrescribeIT® Software Development Kit (SDK). The SDK aims to simplify the PrescribeIT® development process by providing developer-friendly clinic data and transport classes that reduce the effort required to generate PrescribeIT® compliant XML messages.
Finishing the year on a high note, we convened the PrescribeIT® Policy and Priorities Table (the "Table"). Bringing together diverse stakeholder perspectives, the Table's purpose was to start a conversation about the future of e-prescribing. To kickstart this ambitious engagement work, we compiled user feedback, surveys and interviews into 10 key priorities.
These 10 priorities formed the basis of a live Table session on November 30. Attended by approximately 70 stakeholders ranging from patients, to clinicians, to private and public sector leaders, the session was an opportunity for collegial discussion and debate, the sharing of expertise and experience, and the refining of PrescribeIT's direction for 2022 and beyond. More than anything, it was a strong example of collaboration and shared work on a collective goal. Learn more in this summary report.
Looking Ahead
Much has happened in 2021, but plenty of new developments are underway for 2022. In particular, we are preparing for PrescribeIT's launch in new jurisdictions (increasing the number of live jurisdictions and continuing to build use of the service with physicians, nurse practitioners and pharmacists). We are also exploring opportunities to introduce PrescribeIT® into hospitals.
With our many productive partnerships, research and engagement initiatives, and commitment to better prescribing and healthier Canadians, we look forward to another active and rewarding year in 2022.